STEP INTO A KINDER WORLD
Varana is an international fashion house that combines the exceptional quality of Indian craftsmanship and textiles with the clean lines and refined cuts of modern design. Sourcing its materials and producing its collections sustainably, the company's international design team works to take ancient techniques and motifs out of their expected artisanal craft contexts and give them new, elevated applications in the fashion world. Created with respect for the environment and the dignity of its workers, Varana's garments are timeless designs to last a lifetime.
Varana's roots may be in the rich heritage of traditional workshops of India, yet its cultural world is international and in 2017 it opened its first shop on Dover Street, London. The flagship is a luminous haven reflecting the Modernist design values at the centre of Varana's mission to elevate and refine.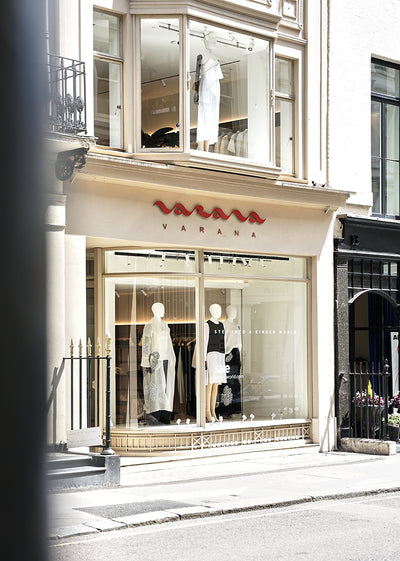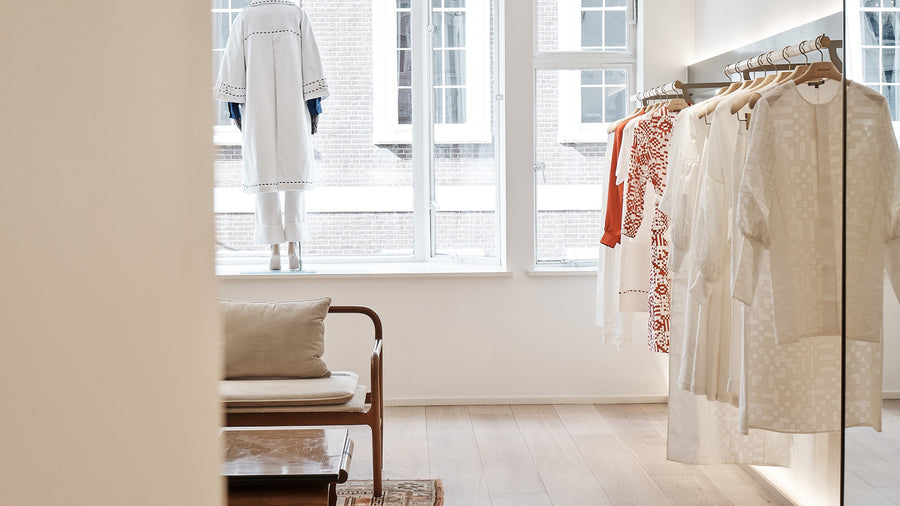 |
Redefining how heritage crafts are used in luxury design
|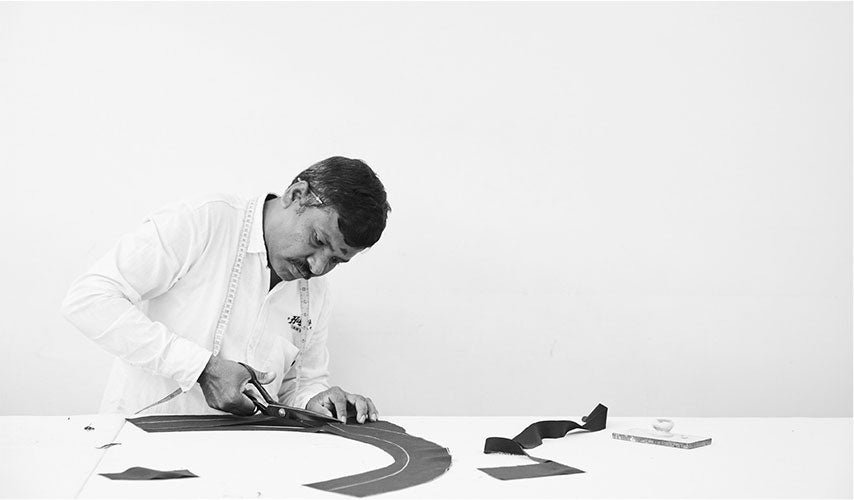 WHY VARANA: THE FOUNDING VISION
Varana was founded with the ambition of marrying the impeccable quality of Indian craftsmanship with the aspirational rigour of luxury fashion design. The company takes its name from the point in the Ganges where its tributaries the Varuna and the Asi converge – the spot where Varana's founder designer, Sujata Keshavan, resolved to use her 25 years' experience in creative direction to elevate the use of artisanal crafts in fashion design, partnering with co-founder Ravi Prasad as Chairman to bring her vision to life.
The Indian subcontinent has a vast tradition of weaving, printing and dyeing that goes back thousands of years. However, with industrialisation and mechanised production, several of these ancient craft techniques as well as the livelihoods of the artisans who practice them are under threat. At the very heart of Varana's mission lies the desire to sustain these techniques by creating a continued relevance for craftspeople who possess extraordinary knowledge and skills.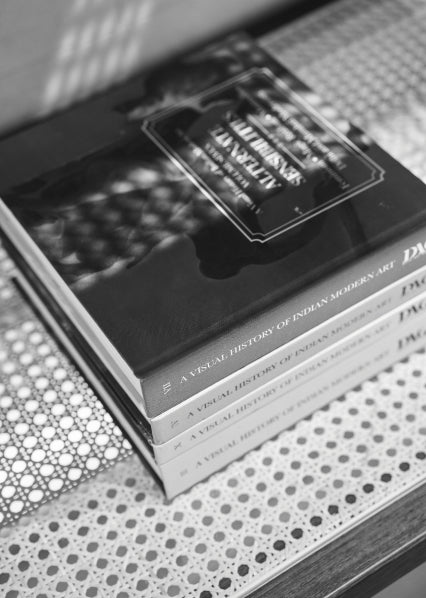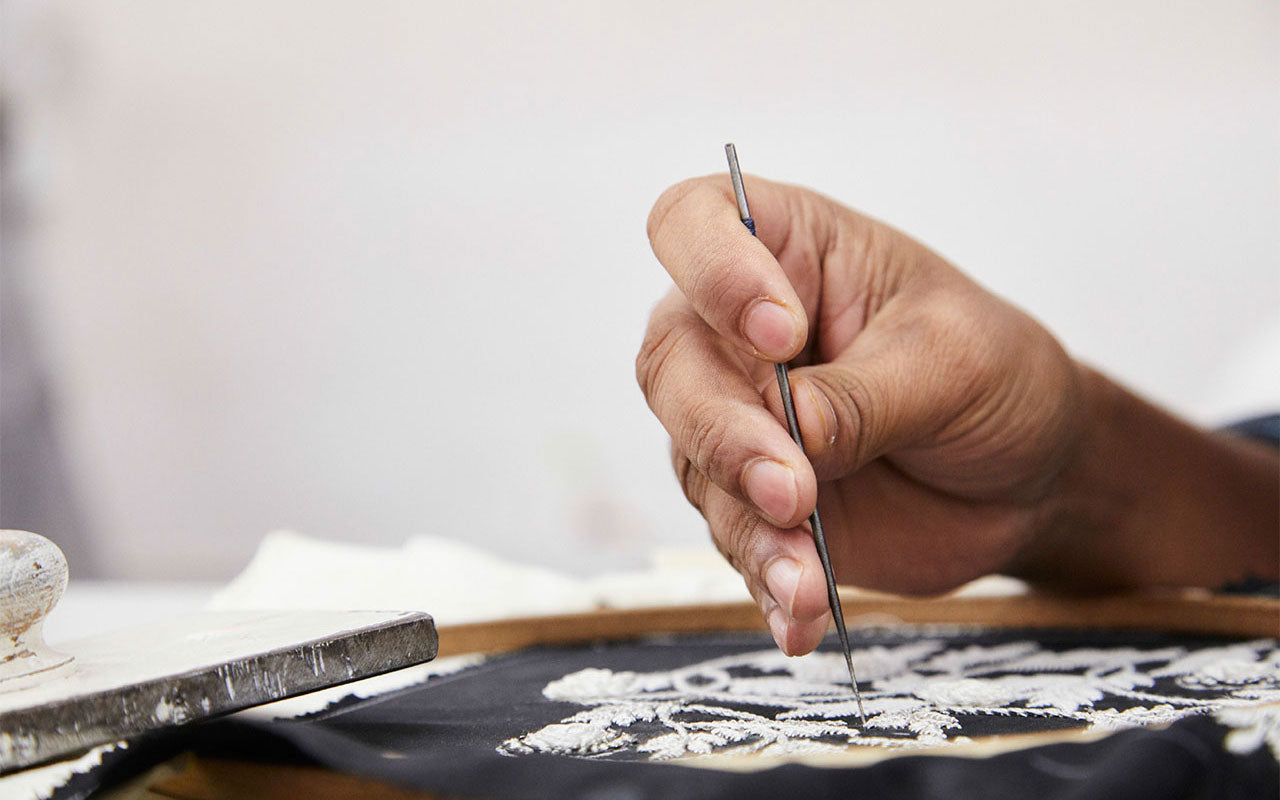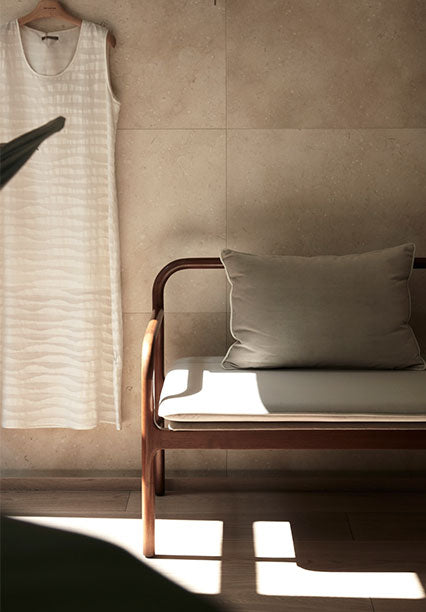 CELEBRATING CRAFT THROUGH MODERN DESIGN
Refined, luxurious and sustainably constructed, each Varana collection is shaped around an annual concept proposed by Keshavan and her international team– who hail from Italy and Japan, as well as India, and work from the company's atelier in Bangalore. Building on relationships Keshavan has formed over decades, the team collaborates with artisans from across the length and breadth of the country – cashmere knitters in the Himalayas; wood-block printers in Rajasthan; and traditional weavers of "freedom fabric": hand spun and hand loomed khadi cloth – to take centuries-long craft techniques and skills out of their expected contexts and reimagine them in new, modern applications. The elaborate technique of Jamdani weaving, unique to east and west Bengal and most commonly seen on sarees, might, for example, be found through Varana's pared down aesthetic on a simple muslin dress, as never seen before.
LEARN MORE ABOUT OUR CRAFTS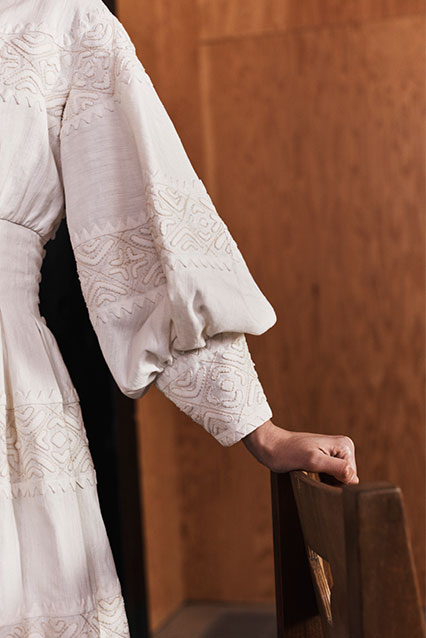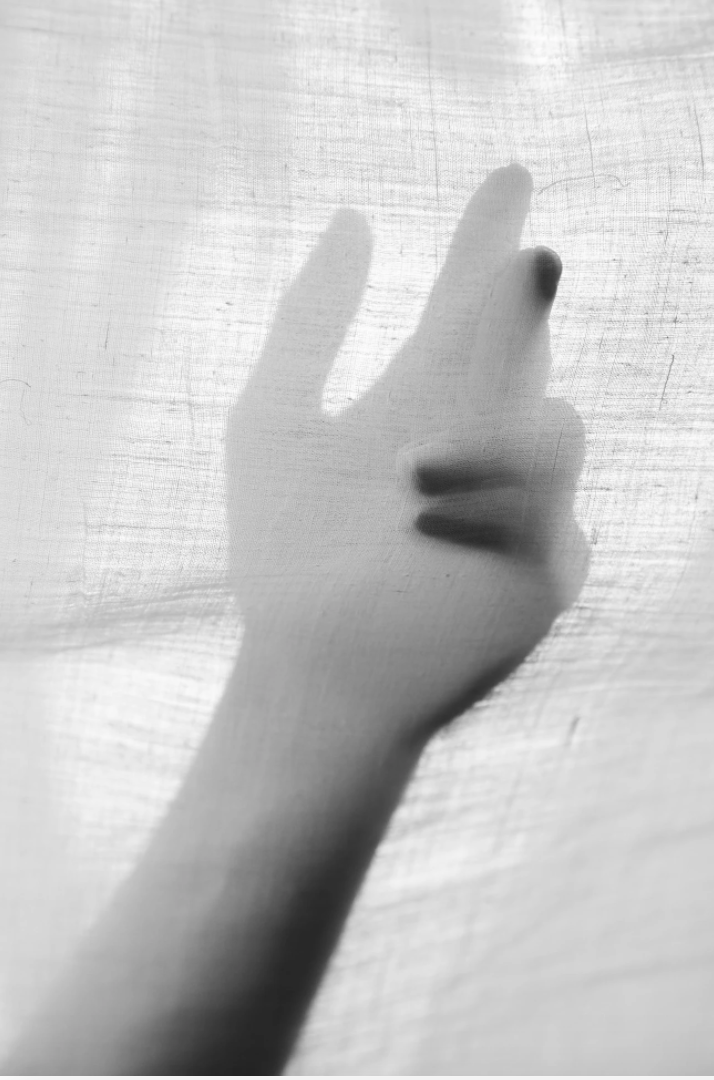 A QUIET JOY
Varana's approach to design is centred around a refining of excess as opposed to minimalism. Described by Keshavan as "a quiet joy", the work is characterised by a warm sensuality that working with the hand provides. As the Varana wardrobe grows to reflect the desires of the international women who are drawn to its elegance, but whose lives also demand practicality, the Amaya silk organza trench coat, oversized Takuma cashmere cardigans and the linen Sharara trouser-skirt have become beloved signature styles that are carried from season to season.
VISIT OUR SUSTAINABILITY & ETHICS STATEMENT
A CONSCIOUS APPROACH
In an age of fast and wasteful fashion, Varana strives to create something different: exquisitely crafted artisanal clothing that is made to last a lifetime. Sustainability and environmental impact are considered at every stage of our products' journey: from design, to sourcing, to production, to end-of-life, including revisiting heritage crafts that minimise impact.
Made from natural fibres only and in the small batches that handcraft of such standards necessitates, Varana's garments of exceptional quality are intrinsically sustainable. Respect for the environment, and for the dignity and welfare of its workers is paramount; the company is committed to transparent and honest work practices, its collaborating artisans are regarded as partners.